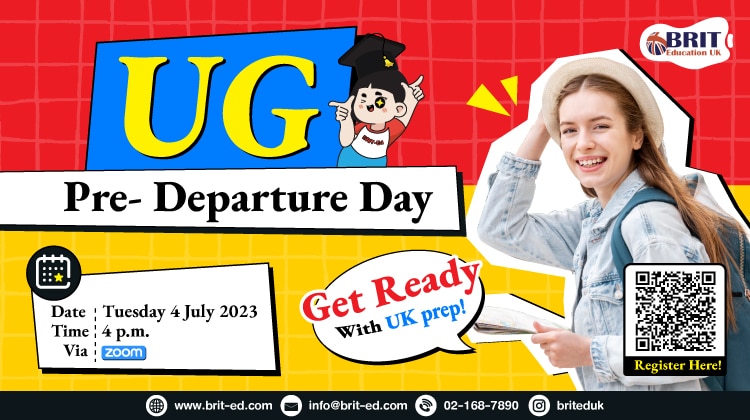 UG Pre-Departure Day: Get Ready with UG Prep
Begin your undergraduate degree in UK.
Date: Tuesday 4 July 2023
Time: 4 PM. – 5:30 PM.
Venue: via Zoom
---
The session includes guidance on how to prepare yourself for your studies and life in the UK and includes topics such as:
Immigration
How to get to schools, colleges and universities
Student support and safety
Finance matters and budget planning
Cultural differences
Education System
Opportunity to listen to alumni
---
What will you get from this event?
Visa Application
Packing
Money
Travelling
In the UK
Getting Around
Miscellaneous
Your Study
Contact us: LINE: @brit-ed, 02 168 7890